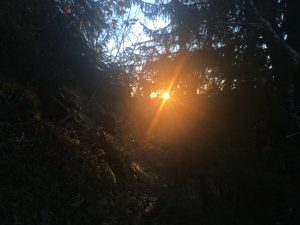 –"When you develop your leadership, not only does you and your context grow, but so does also the love for yourself, your inner calmness and stability and the breadth of your characteristics."

Annika Sundbom Åström
Leadership Developer Annika Sundbom Åström develops you and help you become your own conscious and responsible creator of your life, family and business or other context. By developing both your strong explicit and more hidden qualities and panning for the gold of the characteristics that you may experience as limiting.
There are no characteristics among us humans that are bad. Everything is good, all that is you is good. Therefore, we also transform your previous limiting experiences or potential trauma into sails. We create new beliefs mentally, emotionally and physically, both privately and professionally, by anchoring your visions for you and the development of e.g. your business, into new, self-evident realities. You get help to turn conflicts into friendships and develop your ability to lead yourself and others to create community and common direction, as well as gain insight into how we communicate mentally, emotionally and physically with ourselves and our contexts.
Leadership Developer Annika Sundbom Åström helps you become your conscious and responsible creator of new convictions in mind, emotions and body by resolving hindering valuations, by anchoring new long-term goals and creating free and loving relationships.

Every leadership development initiative starts with setting a goal and anchoring the desired results, which is then achieved. The process is tailored in relation to that goal, whether you come to develop your individual leadership, your family, your company, your society or your international relations.
Some of our leadership development services include:

Individual leadership development
Business development
Organizational and societal development and research
Educations and trainings
Talks and workshops
Mentorships
Analyses and mappings of development potential
We work with all people who want to develop your leadership, no matter position or context, including among others:
Leaders in the private sector and industries
Officials in the public sector and regional and international organisations
Artists, actors and other cultural leaders
Politicians
Diplomats, peace mediators, researchers
School leaders, teachers, parents
Civil society leaders
Private persons
We offer documentation of all assignments in direct relation to your individual or collective development. In order to follow the development of a larger context we also offer tailored research studies.