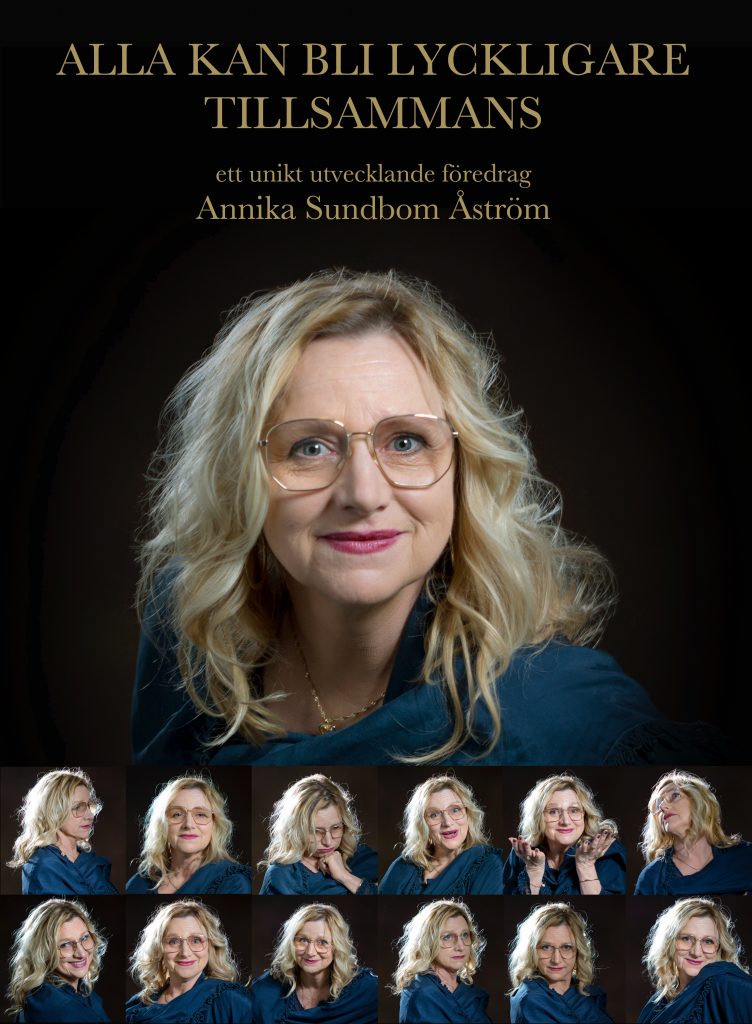 I invite you to my world. A world where I have saught and found the mystery of how we create our relationships with ourselves, with our closest and with the world around us.

"Alla kan bli lyckligare tillsammans" ("Everybody can be happier together") is one of this year's most loving show about how we can create community in the family, as well as internationally. It is simply about how relationships work and how we can become happier, both individually and together.
I invite you to my world where I recreate the world that I want to live in, with leaders from many different contexts.
Calendar
4 Oct Talk at Annual Leadership Summit, Rotterdam School of Management Erasmus University, Holland
19 Oct Show "Alla kan bli lyckligare tillsammans", Hullsta Gård, Sollefteå