"Duktig eller Död: En ledares självbekännelser eller Jakten på Självkärlek" av Annika Sundbom Åström
En bok om ledarskap och effekten när vi tar ansvar för våra egna projiceringar och vänder på stenarna och gör om dem till guld.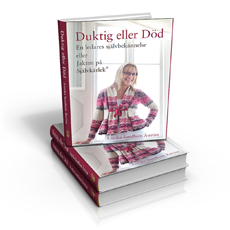 "Om jag hade jobbat på Expressen så hade jag givit den 5 getingar!"
Ulf Dalberg,  Luleå
"Det här är en bok att ha på nattduksbordet, att vika hundöron i."
"De flesta människor består av mängder av delpersonligheter, olika motsatser som ofta arbetar i skift. Kanske är du en person på jobbet och en annan hemma. Två delar som kan ha samma intention och som söker samma upplevelse av förnöjsamhet och tillfredsställelse, men tillämpar helt olika strategier för att uppnå det och ofta kommer i konflikt
En ärligt kärleksfullt självrannsakande nydanande lektion i personligt ledarskap, relationer och mål.
Inbunden, 229 sidor.
[gravityform id="2″ title="true" description="true"]
---
"Do or Die: Confessions of a Leader or the Pursuit of Self Love" by Annika Sundbom Åström
A book about leadership and the effects that come from taking responsibility for our own projections and turning stones into gold.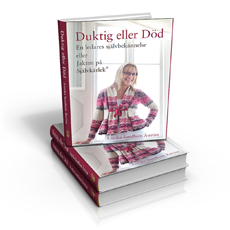 "If I had been working at Expressen I would have given it five bees!"
Ulf Dalberg,  Luleå
"This is a book to keep on the nightstand, to fill with dog-ears."
"Most people consist of a multitude of sub-personalities, different opposites that often work in shifts. Maybe you are one person at work and another at home. These two parts can have the same intention and seek same kind of experiences of content and satisfaction, yet they adopt markedly different strategies to fulfil this intention and as a result get into conflict with each other."
An honest, loving, self-examining and groundbreaking lecture in personal leadership, relationships and goals.
Paperback.
[gravityform id="13″ title="true" description="true"]
---
"Peacemaking Up Close: Explaining Mediator Styles of International Mediators" by Mathilda Lindgren
Curious about how international mediation works? In this dissertation we get a unique insight into some of the micro dynamics of international mediation. The book begins to provide answers to what explains different mediator styles of individuals mediating for peacemaking organisations, such as, for example, the United Nations, the European Union, the African Union and civil society organisations such as Crisis Management Initiative. Through interviews and surveys with over two hundred mediators we learn more about the role of the mediators' personal experiences and expectations for their mediator style.
Download your copy for free here.