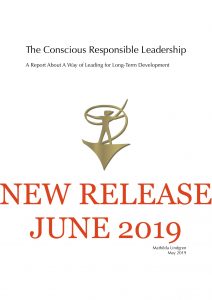 Several of you have probably noted that we today, Saturday May 25th, had planned to release the report "The Conscious Responsible Leadership" at Hullsta Gård in Sollefteå.
Perhaps you have read about it in Tidningen Nordsverige's article "Sollefteåbor lär ut om fred" ["Sollefteå citizens teach peae"] (9 May 2019) or heard us talk about it during our tour in New York or in our daily work in Sollefteå.
The report release is still happening! However not today, but on another Saturday in June.
We will be sharing more information on when, where and how during next week. Keep a lookout here in our channels!